Transformer Coil

Copper coil is the key component of each transformer, inductor or choke. The step up & down transformer needs coils to operate internally. The transformer coil winding is used to transfer energy from the power supply to the load and help filter the circuit. They can also provide critical isolation for equipment from the source.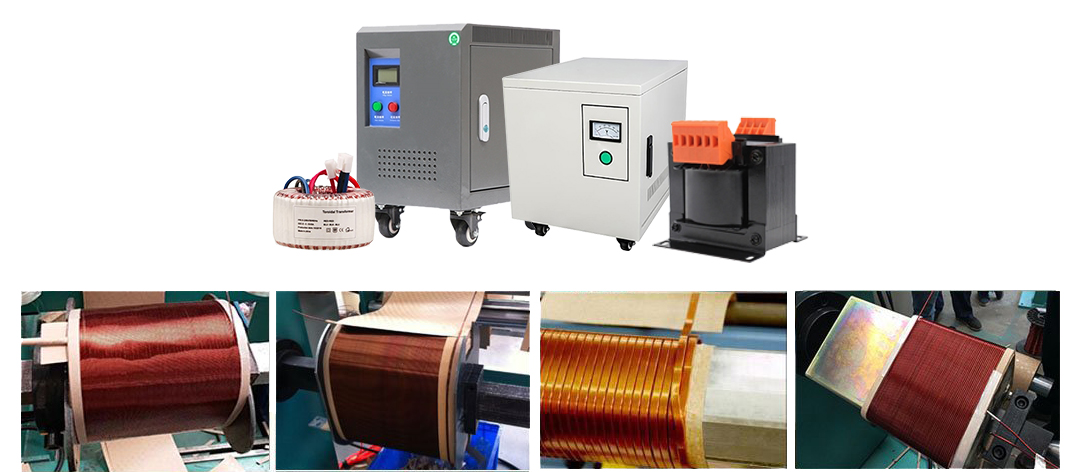 The Coil Form of Transformer:
Coils are usually divided into layer type and cake type two. Coil turns along the axis according to the layer arrangement of continuous winding system, called layer coil. Each layer is like a cylinder, which is to consider the coil has better mechanical strength, not easy to deform and easy to wind. The coil composed of two layers is called double layer cylinder type, a multilayer is called a multilayer cylinder. Coil turns along the radial continuous wound into a wire cake (line segment), and then by a number of wire cake along the axial arrangement of the coil called the cake coil. Such as continuous, tangled coil are such coil form.
ATO Coil Capabilities:
We design transformer coils with a vast range of capabilities. Some of these include, but are not limited to:
Cylindrical wound square, round or rectangular copper wire for low voltage with multiple windings, layers and taps.
Copper foil windings for low-voltage high-current applications.
Raising or lowering the voltage levels in AC or DC circuits.
Isolate critical loads from the source.
Regardless of your specifications or requirements,
ATO power transformer supplier
can design and manufacture power transformer coils that will exceed your expectations.
Advantages of ATO Transformer Coil:
We have improved our systems and processes to ensure that you are satisfied with our transformers and services. There are some advantages of our transformer coils:
Automation. Our factories are equipped with the most advanced equipment. It also greatly improves the safety of production.
Quality. ATO is a standard certified manufacturer. Our processes, personnel, equipment maintenance, and instrumentation controls follow strict quality standards.
Quick Turnaround Times. We are committed to saving your time and money, maintaining a large number of materials in stock, and rapidly producing various transformers and coils.
Customer Relationships. We have built long-lasting relationships by working with our customers to satisfy every requirement.